I want to share a little piece of work that I recently completed. Hope you enjoy!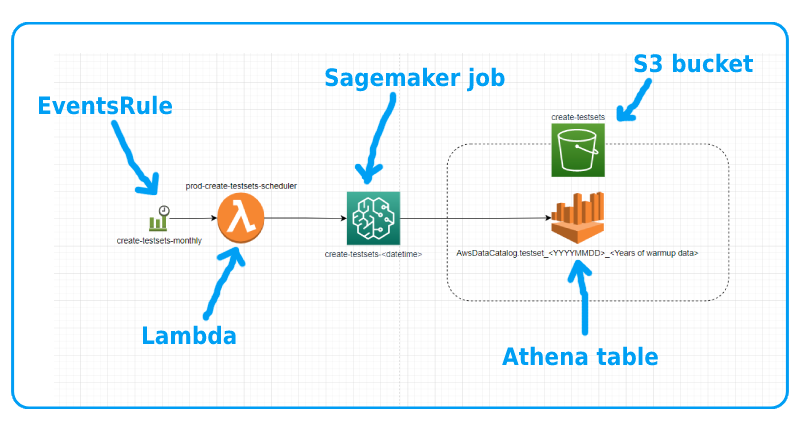 What I did
Using infrastructure-as-code and AWS I built a system that automatically creates testsets for our algorithms every month
Now, every month a cron job (EventsRule) triggers a piece of code (Lambda) that runs a computational routine (Sagemaker job) that creates the new testset in a new table in our Athena warehouse (Athena table/S3 bucket)
Why I am proud of it
This was my first time setting up automated infrastructure-as-code and it was a real pain in the ass, but once I got it, it was very satisfying
I found it particularly interesting to build a new system by piecing together different services of AWS
It adds repeated business value by automating something we previously did manually
Technical details
Most of the work involved updating our infra-as-code cloudformation.yaml. I had to provision the following new infrastructure:
That's it! I have to admit, it was a real pain in the ass sometimes, but once everything started working together it was sooooo satisfying.
Subscribe